Directory
About MusicCityKids.com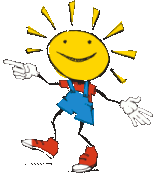 Nashville is known as "Music City" and it is a hot bed for music from all genres. Full of history, you can visit a plantation home or the Hall of Country Music. There are lots of free, fun festivals throughout the year from a Tomato Festival to a Hot Air Ballon Festival! The food scene in Nashville is not to be missed, from casual BBQ joints to fine dining, you are sure to find something delectable - don't miss out on the hot chicken shacks! Nashville enjoys four seasons, but with moderate temperature fluctuations. Each time of year offers its own charm. Most people are surprised just how green it is here. Come see for yourself a city that is easy on the wallet but packed with fun.
Take a few minutes and look around the website! Here, you'll find tons of family activities that you're sure to enjoy. You'll find everything from museums and zoos to field trip and birthday party ideas. Whatever types of family activities you're looking for, you're sure to find them here on MusicCityKids.com!
Article written by Scarlet Paolicchi
FamilyFocusBlog.com